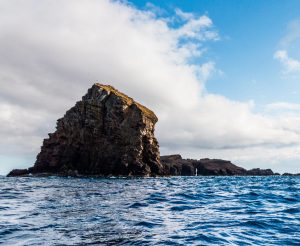 The best way to explore the island of São Miguel and the Azores is by renting a car in Ponta Delgada Airport. Car rental companies such as Autatlantis, Europcar, Hertz, Thrifty, Ilha Verde, Guerin, Enterprise, National, Alamo, Sixt and Wayzor.
Car rental offices can be found at the ground level, in arrivals. Check out our search engine for more details. Large and safe or small and cheap? It pays off to compare before you book. Here you can compare rental cars and vehicle rent from several companies at Ponta Delgada-João Paulo II Airport in Ponta Delgada, Portugal. Closest communities are Ponta Delgada 3 km, Arrifes 3 km, Rosto de Cão 4 km, Lagoa 11 km and Rabo de Peixe 13 km. Autoportugal.co.uk lists prices from companies that are safe and quality assured so that there will be no problems when you want to pick your car up. Airport code is IATA: PDL and ICAO: LPPD.
We have easy and safe online booking for rental cars. Look for rental cars that you can pick up at Ponta Delgada-João Paulo II Airport. In the search box you can search for the location you want and choose from the list. Car hire, where every cost is included, no hidden fees and free cancellations/amendments up to 24 hours before you are supposed to pick up the car. Compare car hire for a day, long term, one year, a whole month, week, weekend or for as many days as you wish. Fullsize, estate, 7 seat minivan, 9 seat minivan, minibus, economy, standard, cargo van, premium, mini, luxury, intermediate, suv, jeep, convertible, minivan, moped, compact, 5 seat minivan and automatic transmission cars are car types and models that autoportugal.co.uk can compare prices on.
Car hire Ponta Delgada Airport
Auto Lima on Rua Engenheiro Rolando Sao Lima 100 São Roque Pdl, Sixt on Campo de São Francisco, Green Island Park on Rua Direita do Ramalho, Wayzor on Rua de Edifício Varela R C, Autatlantis on Rua dos Manaias 53 57, Europcar Airport Service on Aeroporto de Joao Paulo Ii, Green Island S Miguel Apt on Aeroporto, Avis Airport on Airport Aeroporto de São Miguel Açores, Jovialrent on Rua Manuel Augusto Amaral, Flor do Norte on Rua Doutor Guilherme Poças Falcão 43, Auto Green Island on Campo São Francisco N9, Frijoc on Rua Cristiano Frazão N 38 Valados, Auto Ramalhense on Rua Direita do Ramalho 158 A São Miguel Açores, Ilha Verde Escritorio Central on Campo de São Francisco 9, Joana Duarte on Rua de São João, Sixt on Aeroporto João Paulo Segundo, Ilha do Sol on Lugar de Salvaterra 26 Vila, Micauto on Avenida Infante Dom Henrique 109 are the companies we compare at the airport to find the best price. It is possible to rent a car for one way, this is called a one way rental. You collect the car in one place and return it somewhere else, e.g. another city or country.
Data, facts and information about Ponta Delgada-João Paulo II Airport (Nordela Airport, Nordela Acores Airport, São Miguel Airport, João Paulo II Airport). It is named after Pope John Paul II and is an international airport on the island of São Miguel. It is the main airport to the Azores. Major carriers serving Ponta Delgada Airport include: Azores Airlines. Connects mainland Europe and North America. Cities served include Boston, Frankfurt, Lisbon, London, Toronto, Paris, and Porto. SATA Air Açores flies within the Azores archipelago and from Madeira. TAP Air has direct flights from Lisbon to the islands of Terceira, Faial and Pico. The airline also flies between Porto and Terceira islands. Ryanair flies from Lisbon, Frankfurt-Hahn, London-Stansted, and Porto. There is unlimited free Wifi throughout the terminal. The airport is in the municipality of Ponta Delgada, in the Azores district, in Portugal. Ponta Delgada 3 km (c. 20100 pop), Lagoa 11 km (c. 14400 pop), Rosto de Cão 4 km (c. 7900 pop), Rabo de Peixe 13 km (c. 7700 pop), Arrifes 3 km (c. 7000 pop) and Vila Franca do Campo 23 km (c. 5000 pop) are the closest big cities. The airport is located about 259 feet/79 meters above sea level. Other names can be Aeroporto da Nordela, Nordela Airport, Aeroporto João Paulo II, Ponta Delgada-João Paulo II Airport, Aeroporto João Paulo II de Ponta Delgada, São Miguel Airport, João Paulo II Airport, Nordela Acores Airport. Need a place to sleep? Alcides, Talisman, Albergaria Residencial Matriz, Sao Miguel Park Hotel and Hotel Vila Nova are examples of hotels and youth hostels close to the airport. They are all within 3 km.
Are you planning to, or flying to/from, and will be using Ponta Delgada-João Paulo II Airport on your holiday or trip? Here you can find information, maps, weather, contact information and airport information. More information on where to you pick up or return your rental car, will be given after your reservation has been made. All companies have their own offices where you can pick up keys etc. Some shopping that is tax-free? In the airport and nearby the terminal are e.g. Parque Atlantico. They are within 3 km. On-site car rental companies include Sixt on Solmar Avenida Center, Thrifty Joao Paulo Ii Airport on Aeroporto de São Miguel Açores, Guerin Aeroporto on Aeroporto Joao Paulo Ii, Guerin São Miguel Aeroporto on Aeroporto Apartado 704, Green Island S Miguel C C Solmar on Loja R C Avenida Infante Dom Henrique 14, Avis Cidade on Campo de São Francisco 19, Euroçor on Rua de São João, Auto Ramalhense on Rua 6 de Junho, Luso on Rua Eng Eugénio Ataíde da Câmara Armazém 25 681, Goldcar on Rua Antonio de Medeiros e Almeida 8, Interrent Aeroporto on Azores Relva Rua Cristiano Frazão Pacheco 16 17, Three Açores on Praceta Augusto Moura S N Bairro Alcindo Alves, Azorescar on 40 Rua António Joaquim Nunes da Silva 22, Lets Açores on Avenida Infante Dom Henrique 71 1o Andar Loja 116, GO on Avenida Dom João Iii 30 R C, Atlantic Secrets on Rua Domingos Dias Machado N12.
Bus, Taxi and Parking
There is an airport bus that sells tickets onboard. Buses run the main road and are accessible from all major sites in Ponta Delgada. There are taxis at the airport. Travel time is less than 5 min to Ponta Delgada by taxi. There are public parking lots: The P1 for short-term parking and the P2 for medium and long-stay parking.
Car rental companies at João Paulo II Ponta Delgada-São Miguel Nordela Airport (PDL), Portugal
When you are looking for rental cars, we compare these companies Avis, Hertz, Europcar, Budget, Sixt, Thrifty, National, Enterprise, Alamo, Dollar, Keddy By Europcar, InterRent, Payless, Firefly, Flizzr, Surprice, Goldcar, Rhodium, Hertz Dream Collection, Autoclick, Centauro, Auto Rent, 296 Rentacar, Autatlantis and Angrauto at autoportugal.co.uk, all with offices in Portugal.
Car Hire & Rent a Car João Paulo II Ponta Delgada-São Miguel Nordela Airport Customer Reviews & Feedback