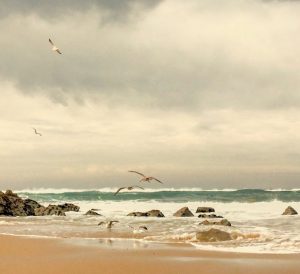 Comparison of rental car and car hire from several businesses in the town Amadora, Portugal. Find the best prices for rental cars online. Comparing prices online can be very profitable, many smaller companies can only be booked on site.
Easy and safe online booking for rental cars. Search for a city, airport etc. and choose a pick up location. The search will look for all types of models. Rental cars are available at Amadora's travel centre, train stations (Amadora, Reboleira, Sta Cruz – Damaia, Queluz – Belas and Benfica) and airports like Lisbon-Portela Airport, Lisbon Cascais-Tejo Airport and Alverca Airport. Car hire where every cost is included, no hidden fees and free cancellations/amendments up to 24 hours before you pick up the car. When you are looking for rental cars we compare these companies; Portugalrent on Rua Professor Moisés Amzalak N4 A B C, Europcar Miraflores on Alameda António Sérgio 22, Sadorent on Avenida Gomes Pereira 82 B, Turiscar Carnaxide on Estrada Outurela 120 Carnaxide, Guerin Estação Alfragide, Agenda Directa on Rua da Venezuela 34, Arval on Rua Dr António Loureiro Borges Edf 5 Piso 4, Jante Internacional Com e Sem on Avenida Gomes Pereira Nr 82 B, Avis Carnaxide on Avenida Edmundo Lima Basto 13 Carnaxide, Cimiana Serviços on Rua Doutor José Baptista de Sousa 19, Guerin Alfragide on Edifício Azevedos Estrada do Zambujal, Televan on Estrada da Rocha 2 Linda A Velha, all with offices on site or in Lisbon.
Amadora is located in the municipality Amadora Municipality, Lisbon district, Portugal and is a town. It is the 2th largest town/city when it comes to inhabitants in the region and the 3th largest city/district in Portugal. Located about 138 m above sea level. Póvoa de Santo Adrião, Costa de Caparica, Samora Correia, Porto Salvo, Alhos Vedros, Falagueira, Damaia, Queluz and Pendão are smaller suburbs, villages and communities nearby. Whether you are visiting the town Amadora just for one day or for a longer period, there is plenty to do. Read more further down. The city had c. 178 900 inhabitants at the end of 2015. Larger surrounding cities/communities are Lisbon (c. 517800 pop), Setúbal (c. 117100 pop) and Queluz (c. 103400 pop). Bus station and taxi station in Sete Rios, Terminal Aeroporto Lisboa and Oriente are stops and bus stations in the city. Subway (metro) stations in the city are Metro Reboleira, Amadora Este, Colégio Militar/Luz, Campo Grande and Restauradores. Find out more about the car hire companies in Amadora Municipality.
Some suggestions and tips on places, activities, events, attractions, museums, experiences and destinations in the town that are worth a visit during your holiday in Amadora. Close to the town centre, the Stadium Atlético Clube de Portugal, Stadium Nacional, stadium of light, Stadium José Gomes, Stadium Pina Manique, Campo Rocha Lobo – Monte da Caparica, Stadium Municipal Mário Wilson, José-Alvalade-Stadion, Stadium Restelo and Stadium Universitário de Lisboa's are located. See the different teams in town play or are you craving some football? Or want to see a concert? Fun Parque, Parque Aventura Sniper, Pavilhão Desportivo Carlos Lopes, Aquarium Lisbon, KidZania and Ondaparque are theme parks, water parks or amusement parks nearby. If you are looking for experiences and activities for the family. Want to spend a day watching animals? Zoos, aquariums, tropicariums, terrariums, tropical houses and safari parks that are nearby are Noras da Quinta das Torres, Lisbon Oceanarium (Oceanário de Lisboa), Aquário Vasco da Gama and Lisbon Zoo. opera de São Carlos are close to the town centre if you would like to experience and listen to opera and music. Near the city centre are possibilities for experiencing plays, music and shows at Theater Tália, Theater Taborda, Theater Turim, Theater Independente de Oeiras, Maria Matos Theater Municipal, Theater Barrio, Theater Armando Cortez, Municipal Auditorium Eunice Muñoz, Municipal Auditorium of Ruy de Carvalho and Centro Cultural de Belém.
A day at the museums and art galleries of the city? These are located in the central parts of the city at Estacionamento Palace Ribamar, Museum of Pólvora Negra, Museum Calouste Gulbenkian, Centro Lúdico de Massamá, Museum of Crianças, Museum Nacional da Música, Centro de Arte Manuel de Brito – CAMB, Casa da Marioneta, Museum Benfica – Cosme Damião and Museum Nacional do Teatro. Swimming and sun bathing on the beach? You can do that on Praia do Dafundo, Praia de Algés, Praia da Cruz Quebrada and Praia de Caxias. Take a trip with your car and make a visit! The coasts Costa de Lisboa are in the area. Historical and archaeological attractions that are worth seeing nearby are Anta de Agualva, Cruzeiro de Odivelas, Moinho Quinta do Meio, Mina de Água de Linha, Aqueduct Aguas Livres, Quinta do Lameiro, Toca dos Dinossauros, Anta das Pedras Grandes and Fornos da Cal. Ancient relics, cultural heritage, antiquities and older buildings close to Amadora are located at Archaeological Site of Leceia and Archaeological Site of Colaride. Famous and interesting palaces, villas and mansions in the city are Palace Beau-Séjour, Palace Almeida Araújo, Palace Nacional da Ajuda, Nova da Assunção, Palace of Cruz Quebrada, Palace Ribamar, Queluz National Palace, Palace of Laranjeiras, Palace Pimenta and Palace of Belém. Close to Amadora there are castles worth seeing such as Castle of São Jorge and Castle of São Jorge. Fort of Alto do Duque, Fort of São Sebastião de Caparica, Fort and castle of Sacavém, Fort and castle of São Bruno, Fort of Junqueiro, Fort São Lourenço, Fort Catalazete, Fort of Maias, Fort and castle of São Julião da Barra and Fort and castle of Santo Amaro ou do Areeiro are fascinating old forts, strongholds and fortresses and are located in the town.
Centro Comercial da Arroja, Centro Comercial Chapim, Centro Comercial Torre das Flores, Dolce Vita Miraflores, Centro Comercial Continente Amadora, Strada Outlet, Centro Comercial Babilónia, Centro Colombo, Agualva Shopping and Dolce Vita Tejo are malls in the city if you want to do some shopping. You can gamble for money at a casino on Black Jack or Roulette at e.g. Lisbon Casino. do you want to gamble on horses? For instance horse racing or harness racing.Or do you want to watch motor sports? These Autódromo do Estoril and Karting Odivelas are located within a walking distance. Anta da Estria, Statue of Eusébio, aos Combatentes do Ultramar, Anta da Pedra de Mouros and Fountain of Porcalhota are exciting statues and monuments of famous people and events. Beautiful vast open spaces or squares close by are Praceta Duque Saldanha, Largo Dona Maria Ii, Praça de São João, Largo Memória and Praça 5 de Outubro. Parish Church da Sagrada Família, Church of São Romão, Parish Church Nossa Senhora da Conceição da Amadora and Church of Nossa Senhora da Conceição de Queluz are beautiful cathedrals and churches nearby.
Gardens that are worth a visit and are located in the town centre are Jardins de Queluz, Park Botanical d'Ajuda, Park Palace Beau-Séjour and Park Botanical de Famões. Park Delfim Guimarães, Parque Aventura, Ilha Mágica do Lido and Parque Central da Amadora are located in the town if you want to experience beautiful and interesting parks and gardens. Are you going on a golf trip and looking for golf courses? The golf courses, Belas Clube de Campo 8 km, Oeiras Golf 6 km, Centro Nacional de Formação de Golfe do Jamor 5 km, Clube de Golfe do Paço do Lumiar 6 km and Academia de Golfe de Lisboa 6 km, are located close to the city. Make a visit to these historical ruins and places, Palace of Quinta de Vila Formosa de Olivais, Ruins Moinho de Vento, Chapel of Ordem Terceira do Carmo and Lazareto de Lisboa. Beautiful arcs, arcades and arches to visit during your visit are Arco da Rua Augusta. Want to visit the local markets? Make a stop at Market Encarnação Norte, Market Municipal de Almada, Market Municipal de Oeiras, Market Cacém, Market of Arroios, Market Municipal de Corroios, Flea market Ladra, Market of São Domingos de Rana, Market of Benfica and Times Out Market.
Car hire in airports nearby
Car hire in airports nearby: Rent a Car Lisbon-Portela Airport, Cascais-Tejo Airport and Alverca Airport.
Car rental companies in Amadora, Portugal
To find the best price we compare following companies AirAuto, Zitauto, Auto Rent, National, Turisprime, Centauro, 2Rent, Best Deal, Autatlantis, Auto Turistica, Turiscar, Drive on Holidays, Goldcar, Hertz Dream Collection, Guerin, Payless, InsularCar, InterRent, Drive & Go, Rent a Star, OPORent, Angrauto, Orbita, Flizzr, Micauto, Autoclick, Drive4Less, Budget, Dollar, Surprice, Thrifty, Rhodium, Europcar, Firefly, Discovery, Rodavante, BENErent, MadeiraRent, Ilha Verde, Avis, Hertz, Autocunha, Varela Rent a Car, Sixt, SadoRent a car, Yor Car, Enterprise, Keddy By Europcar, Bravacar, 296 Rentacar, Yes Car Hire, Alamo and CAEL in Amadora. You can usually find the largest selection at airports such as Lisbon Humberto Delgado Portela de Sacavém Airport, Cascais-Tejo Lisbon Tires Airport and Alverca Airbase. The large companies usually have offices adjacent to the airport.
Car Hire & Rent a Car Amadora Customer Reviews & Feedback