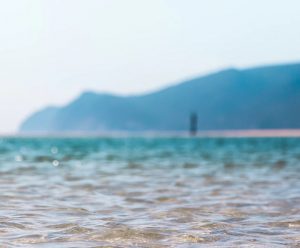 Rental cars are available at Setúbal's travel centre, train stations (Setúbal Railway Station, Praias do Sado Station, Estação de Palmela, Pontes and Venda do Alcaide) and airports like Lisbon-Portela Airport, Alverca Airport, Lisbon Cascais-Tejo Airport and Sines Airport and ferry terminals and ports (Marina de Setúbal, Dock of the naval club and Port of Pesca de Setúbal). A car hire service where every cost is included, no hidden fees and free cancellations/amendments up to 24 hours before you pick up the car. Easy and safe online booking of rental cars. Search for a city, airport etc. and choose a pick up place.
Comparison of rental car and car hire from several businesses in the city Setúbal, Portugal. Find the best prices for rental cars online. Comparing prices online can be very profitable, many smaller companies can only be booked on site. Realcar Bluealliance on Avenida Luísa Todi 277, Europcar on Avenida Independência das Colónias 13 Lj D, Alucar on Avenida General Daniel de Sousa 14, Nazarecar on Avenida Luísa Todi 281, Hertz on Avenida Luísa Todi 277 R C Loja 6, Precision Driver Europe on Rua Maria Adelaide Rosado Pinto 5, Sadorent on Rua Camilo Castelo Branco 217, Guerin Centralra A on Azinhaga Cruz do Peixe, Avis on Avenida Luísa Todi 96, Turiscar on Avenida Luísa Todi 116, Ausocar on Avenida Luísa Todi 277, Guerin on Caetano Retail Azinhaga Cruz de Peixe are the companies we compare in the city/country.
Setúbal is a city in the municipality Setúbal Municipality, Setúbal district, Portugal. It is the county seat in the region. 1th largest city/town when it comes to inhabitants in the region and the 5th largest town/district in Portugal. Whether you are visiting the city Setúbal just for one day or for a longer period, there is plenty to do. Read more further down. The community and town is about 16 meters above sea level. Larger surrounding cities/communities are Lisbon (c. 517800 pop), Amadora (c. 178900 pop) and Queluz (c. 103400 pop). With about 117 100 (2015) inhabitants. Smaller villages, communities and suburbs nearby are Póvoa de Santo Adrião, Costa de Caparica, Samora Correia, Porto Salvo, Alhos Vedros, Montemor-o-Novo, Sines Municipality, Cachofarra, Praia de Troia, Quinta da Serralheira and Quinta de Aires. Nearby bus stops and bus stations are Terminal de Onibus. We also give tips on which companies offer rental cars in Setúbal Municipality.
Are you staying for a long time in Setúbal? Some suggestions and tips on museums, activities, events, attractions, experiences, destinations and places that are worth a visit during your trip to the city. You can visit the amphitheatres and/or arenas in town at Praça de Touros Carlos Relvas. Why not visit Theater Elefante, Auditorium José Afonso, Municipal Auditorium Pinhal Novo and Cinema Theater São João to experience and see music, plays and shows nearby Setúbal. Markets such as Livramento Market, Setúbal and Market Municipal da Quinta do Conde are located nearby. Interesting cathedrals or churches that are close by are Church of Santo António, Church of Nossa Senhora da Boa Hora, Chapel of Outeiro da Saúde, Church of São Tiago and Church of Santa Maria da Graça.
Find the best car hire and cheapest car rental in airports nearby
Find the best car hire and cheapest car rental in airports nearby: Hire a Car Cheap Lisbon-Portela Airport, Hire Cars Cascais-Tejo Airport and Rent a Car Cheap Beja Airport. There are no hidden fees or free cancellations/amendments up to 24-48 hours before you are supposed to pick up the car in Setúbal.
Car rental companies in Setúbal, Portugal
When you are looking for rental cars we compare these companies; Centauro, Enterprise, Rodavante, Goldcar, Micauto, Drive on Holidays, InterRent, Ilha Verde, Yor Car, 296 Rentacar, Europcar, Avis, Surprice, Guerin, AirAuto, Auto Rent, Yes Car Hire, Thrifty, CAEL, Turiscar, BENErent, Auto Turistica, Keddy By Europcar, SadoRent a car, Payless, Sixt, Varela Rent a Car, Alamo, Dollar, Rent a Star, Angrauto, MadeiraRent, Drive4Less, Bravacar, InsularCar, Orbita, Firefly, Zitauto, Key and Go, Autoclick, Best Deal, Budget, Drive & Go, Wayzor, Autocunha, Discovery, Autatlantis, Turisprime, OPORent, Hertz, Rhodium, Flizzr, Hertz Dream Collection, 2Rent and National, all with offices on site or in the region. You can usually find the largest selection at airports such as Lisbon Humberto Delgado Portela de Sacavém Airport, Cascais-Tejo Lisbon Tires Airport, Sines Airport and Alverca Airbase. The large companies usually have offices adjacent to the airport.
Car Hire & Rent a Car Setúbal Customer Reviews & Feedback