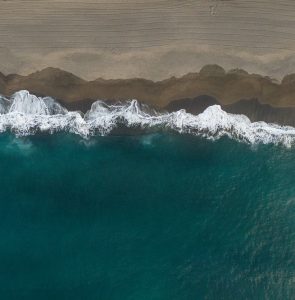 At the aiport you will find car hire companies susch as: Angrauto, Autatlantis, Ilha 9, Ilha Verde, Ilha 3, Rentangra, AutoRamalhense, 296 Rent-a-Car, GoldCar and Wayzor. Companies that offer you the latest cars, so that when you arrive you can go anywhere you want on the island.
There are many car rental companies around the airport in Praia De Vitoria. Be very careful when driving on the island. We can offer car hire where every cost is included, no hidden fees and free cancellations/amendments up to 24 hours before you are supposed to retrieve the car. Easy and safe online search for rental cars. Rental cars you can pick up directly at the airport, Lajes Field. Look for a location and a choose destination in the list.
Autoportugal.co.uk lists prices from companies that are safe and quality assured so that there will not be any problems when you arrive. Airport code is IATA: TER and ICAO: LPLA. It always pays off to compare before you book. Small local businesses often have very good prices. We compare rental car prices and car hires from many companies at Lajes Field in Lajes, Portugal and find the best prices on rental cars. Closest communities are Praia da Vitória 4 km and Angra do Heroísmo 16 km.
Compare car hire companies Lajes Airport
When you are looking for rental cars, compare these companies Ilha 9 on Aerogare Civil das Praia da Vitória, Interrent Aeroporto Terceira on Aerogare Civil das Praia da Vitoria, Ilha Verde Terceira Apt on Aerogare Civil das Praia da Vitória, Goldcar on En1 1a 13 Terceira, Sixt on Aeroporto Praia da Vitória, Angrauto on Canada do Engenho Juncal Praia da Vitória, Acor Rent Hertz, Aguiatur Aeroporto on Rua Ilha Terceira, Paulo e Andre on En1 1a 447 at autoportugal.co.uk, all with offices in Portugal. Collect the car in one place and return it somewhere else, e.g. another city or country. It is possible to rent a car for one way, called the one way rental. 5 seat minivan, cargo van, suv, jeep, intermediate, standard, convertible, 7 seat minivan, premium, luxury, economy, compact, estate, fullsize, moped, 9 seat minivan, minibus, minivan, mini and automatic transmission cars are car types and models that autoportugal.co.uk can compare prices on. Compare the number of days you want, whether that be a week, weekend, rent for a day, a year, a whole month or a long-term rental.
About Lajes Field (Air Base No. 4, Angra do Heroísmo Airport, Terceira Airport, Lajes Air Base) facts, information and data. The airport is located in Vila das Lajes, in the city of Praia da Vitória, on Terceira Island, in the Azores. It shares the runway with the military, Lajes Field. Airlines: Azores Airlines, British Airways, Ryanair, SATA Air Açores, TAP Air Portugal and TUI. The airport is in the municipality of Praia da Vitória Municipality, in the Azores district, in Portugal. Base Aérea Nº 4, Air Base No. 4, Angra do Heroísmo Airport, Terceira Airport, Lajes Air Base, Base Aérea das Lajes, Lajes Field, Aeroporto das Lajes, Comando da Zona Aérea dos Açores are alternative names. Angra do Heroísmo 16 km (c. 12000 pop) and Praia da Vitória 4 km (c. 6100 pop) are big cities and municipalities nearby. Graciosa Airport and São Jorge Airport are nearby airports. The airport is located about 180 feet/55 meters above sea level. Are you planning to, or flying to/from, and will be using Lajes Field on your holiday or trip? Here you can find information, maps, weather, contact information and airport information. More information on where to you pick up or return your rental car, will be given after your reservation has been made. All companies have their own offices where you can pick up keys etc. do you need to stay overnight after your arrival? Then the following hotels, Atlantida Mar, Varandas do Atlantico, Residencial Teresinha and Praia Marina, are nearby. Some shopping that is tax-free? In the airport and nearby the terminal are e.g. Fórum Terceira and Neway Praia Shopping. They are within 3 km.
Parking, bus and taxi
A bus service connects the airport to the villages of the island. Empresa de Viação Terceirence (EVT) offers numerous bus routes around the island. Taxis can be found outside the arrival area. You find several parking options. All parking spaces are near the Passenger Terminal.
Car rental companies at Lajes Field Terceira Airport (TER), Portugal
Payless, SadoRent a car, Keddy By Europcar, Drive4Less, Hertz, MadeiraRent, National, OPORent, Best Deal, Rhodium, CAEL, Key and Go, Hertz Dream Collection, Angrauto, Auto Rent, Drive on Holidays, Autocunha, AirAuto, Firefly, Surprice, Alamo, Bravacar, Orbita, Centauro, Varela Rent a Car, Budget, InterRent, Turisprime, Enterprise, Guerin, Yes Car Hire, Europcar, Ilha Verde, Autatlantis, Yor Car, Micauto, Sixt, Flizzr, Rodavante, Dollar, Thrifty, BENErent, Turiscar, Autoclick, Rent a Star, Drive & Go, Avis, Wayzor, 2Rent, InsularCar, Auto Turistica, Zitauto, 296 Rentacar, Goldcar and Discovery are the companies we compare at/in the airport/country.
Car Hire & Rent a Car Lajes Field Terceira Airport Customer Reviews & Feedback