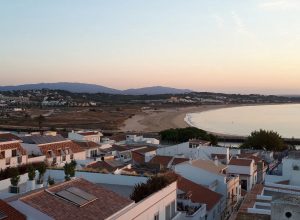 It always pays off to compare before you book, especially on rental cars. The price can differ very much between different companies. At autoportugal.co.uk you can compare prices on rental cars and car hire from several companies on the island Santa Maria, Portugal. Find the best prices for rental cars online. Closest cities are Vila do Porto, Santa Bárbara, Terras do Raposo and Almagreira.
When you are looking for a rental car on the island, autoportugal.co.uk compares, for example, these companies: Drive on Holidays, InsularCar, Rodavante, Drive4Less, 296 Rentacar, Flizzr, Alamo, Ilha Verde, Hertz Dream Collection, CAEL, Payless, Angrauto, Yes Car Hire, Firefly, Surprice, Turiscar, Enterprise, Sixt, BENErent, Micauto, Centauro, Zitauto, Guerin, Europcar, Keddy By Europcar, Thrifty, Budget, AirAuto, Rhodium, Avis, Autatlantis, Drive & Go, Bravacar, InterRent, Discovery, Auto Rent, Turisprime, Orbita, OPORent, Best Deal, Rent a Star, Varela Rent a Car, Goldcar, MadeiraRent, Auto Turistica, Autoclick, SadoRent a car, Hertz, 2Rent, Autocunha, National, Dollar. Compare long-term rental for one day, one year, a whole month, week, the number of days you wish or a weekend. Car rental where every cost is included, no hidden fees and free cancellations/amendments up to 24 hours before you are supposed to pick up the car. Easy and safe online booking of rental cars. Rental cars at Santa Maria's ferry terminals and ports (Marina de Vila do Porto), travel centres, train stations and airports (Santa Maria Airport). Choose between different locations where to pick up your car. You can rent through us where the companies have their offices. By car you can plan your own tour and visit the most popular attractions on the island.
Santa Maria is an island in the municipality Vila do Porto Municipality in the Azores region, Portugal and has about 5 600 inhabitants. Use the search box to find the pick-up place you want on the island. Are you looking for more things to do on Santa Maria? You will find more info under each city on the island. São Miguel Island, Ilhéu dos Mosteiros, Ilhéu de São Lourenço, Ilhéu de Vila Franca, Ilhéu das Lagoínhas and Ilhéu da Vila etc. are islands that are close by. Driving between islands via ferry is usually not allowed (Island Crossings). Read more in the rental terms when you search before booking.Other names for this island are Ilha de Santa Maria, Santa Maria. Chã de João Tomé, Rua do Congro, Almagreira and Poço Grande are cities and communities close by or on the island. Vila do Porto, Santa Bárbara, Terras do Raposo and Almagreira are smaller suburbs, villages and towns that are close. Suggestions on attractions, experiences, places and destinations that are worth a visit during your trip to Santa Maria. Panoramic Viewpoint of Pedra Rija, Barreiro da Faneca and Viewpoint of São Lourenço are viewpoints around the island. A day for relaxing and sun basking on the beach at Praia de São Lourenço and Praia Formosa. They are all in the area. You can visit interesting and magic caves such as Gruta do Figueiral. Pico Alto, Pico do Norte and Facho are among the highest mountain peaks nearby or on the island.
Destinations on Santa Maria
Find the best car hire and cheapest car rental in airports nearby: Cheap rental cars Santa Maria Airport. Comparison of rental cars and car hires from several businesses in Santa Maria. Find the cheapest car rental & best car hire in nearby cities: Compare Car Hire Lagoa, Van Rental Furnas and Cheapest Hire Cars Vila do Porto. Luxury Car Rental Deals in Santa Maria. Rent a car on islands nearby: Compare Rental Cars São Miguel.
Car hire companies we compare on Santa Maria, Portugal
autoportugal.co.uk compares, for example, these companies on Santa Maria: Avis, Hertz, Europcar, Budget, Sixt, Thrifty, National, Enterprise, Alamo, Dollar, Keddy By Europcar, InterRent, Payless, Firefly and Flizzr.
Car Hire & Rent a Car Santa Maria Customer Reviews & Feedback