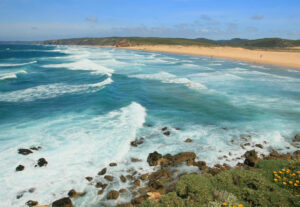 Silver Coast is a place where you can explore a lot of unique things. However, travelling can be an issue for you. So, if you compare car hire in Portugal or get through any sort of car rental comparison make sure that you are aware of rules and regulations. Even for driving the rental cars from the car rental companies, you need to follow the documentation requirements.
One thing that is for sure is that the cheap car hire companies will make your trip a lot more fun. The reason is the freedom that you get with rent a car services.
The Best 6 Things to do in Silver Coast
When you get car rental services to explore Silver Coast in Portugal, make sure to do the following 6 things.
Wine Tasting
The location makes it a perfect place for making wine and there are several wineries on the Silver Coast. So, if you are up for tasting the unique wine here then you can visit the wineries on the Silver Coast. Interestingly some of the wineries have been running since the 18th century with their recipes.
Seeing the Medieval Obidos Village
It is a historical landmark in the Silver Coast that is worth visiting whenever you come to Portugal. It would be an amazing addition to your day trip, and you can explore a lot about the history of this place here.
Enjoying the beauty of Berlenga Island
This island has a lot to offer and here you can explore all of it. From visiting caves to enjoying time near wildlife like seagulls there is everything that you can do here. The boat trips to the offshore fortress make the whole thing even more amazing.
Exploring the markets at Caldas da Rainha
The place is mainly known for its ceramic production. There are shops and a museum where you can learn a lot about local ceramics. Other than that, you can come here on weekday mornings to see the flower, vegetable, and fruit markets.
Exploring the Royal Ice Factory
It is an ice factory from the 18th century that worked before electricity. While the winters are mild, the factory is made at a location where the winters were very cold. The shallow pools collected water which was frozen overnight and then stored for use. By visiting this place, you can learn a lot about how stuff was done in the past.
Visiting the Peniche Fortress
This place holds historical importance for the area as it was used as the political prison in its time. Currently, it is used as a museum where there is a huge collection of local boats. Here you can not only visit the museum, but you can also see the actual prison cells.
Conclusion
Making your trip awesome depends on the places you make a part of your trip. So, when you are planning to visit the Silver Coast you must not miss the opportunity to miss any of the above-mentioned places especially when you get a hire car from Payless, Enterprise, Dollar, Budget, Flizzr, Hertz, Rhodium, Europcar, Avis, Thrifty, Surprice, National, Firefly, Sixt, Goldcar, InterRent, Alamo, etc