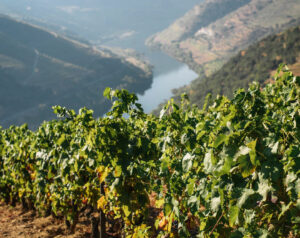 This breathtaking valley in northern Portugal is not only listed as UNESCO World Heritage but it is also the oldest demarcated wine region in the world. Accessible by boat, train, car and even helicopter, the Douro Valley is an impossible-to-miss destination on every wine lovers' bucket list, and it is clear why: the winding river, the glorious landscapes of terraced vineyards, the fantastic local food, the quaint quintas and Porto, lots of it.
Plan ahead so you can do all of these and more!
Indulge in a comparative Porto tasting
Visit a few wine-producing quintas nestled in the gloriously remote countryside
Spend a few nights at a wine hotel in the charming Portuguese towns that dot the region
Join the grape harvest in September and take part in a lagarada (barefoot grape-stomping), one of the oldest wine-making traditions in the valley
Go on a river cruise to enjoy the magnificent views
Have lunch at a traditional Portuguese taberna in Régua, the capital of the Douro region or in the small town of Pinhão, hidden in the heart of the valley
Learn about the rabelo boats and why the wine barrels they used to transport down the river were never completely full.
Source: Wine Paths