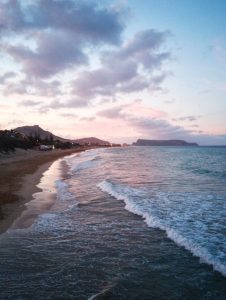 Autoportugal.co.uk compares rental car prices and car hire from several companies on the island Porto Santo in Portugal, and finds the best prices on rental cars. Closest cities are Caniçal, Faial, Port of Cruz, Água de Pena and Machico. Compare and find good prices from several companies in the country. Choose and compare large companies as well as small ones. Safe encrypted payment.
To find the best price for a car on the island, autoportugal.co.uk compares, amongst others, the following companies Keddy By Europcar, Payless, MadeiraRent, Hertz Dream Collection, Budget, Yes Car Hire, Autoclick, Angrauto, AirAuto, Turisprime, Centauro, Ilha Verde, Drive4Less, Varela Rent a Car, Best Deal, Surprice, Thrifty, 2Rent, Auto Turistica, Avis, Goldcar, Flizzr, Enterprise, Drive on Holidays, Alamo, Drive & Go, 296 Rentacar, Zitauto, CAEL, Auto Rent, Guerin, Autatlantis, Turiscar, Rodavante, Dollar, InterRent, SadoRent a car, BENErent, Micauto, National, Hertz, Firefly, Orbita, Bravacar, Rent a Star, Discovery, OPORent, Autocunha, InsularCar, Europcar, Rhodium, Sixt. Compare the number of days you want, week, weekend, rent for a day, a year, a whole month or a long-term. Rent a car at Porto Santo's train stations, ports/ferry terminals like Porto Santo, airports and travel centres etc. Closest airports are Madeira Airport and Porto Santo Airport. All large companies have offices in the large cities and airports, in some communities you can also find prices from smaller companies. We can offer car rental where every cost is included, no hidden fees and free cancellations or amendments up to 24 hours before you are supposed to pick up the car. Easy, effortless and safe online search for rental cars. Use a rental car for a tour of the island and drive at your own pace.
Porto Santo is an island in the municipality Porto Santo in the Madeira region, Portugal and has about 5 500 inhabitants. Machico (c. 12600 pop), Santana (c. 8800 pop) and Santa Cruz (c. 6000 pop) are towns and cities on or close by the island. Caniçal, Faial, Port of Cruz, Água de Pena and Machico are smaller suburbs, villages and towns that are close. Other names for this island are Ilha de Porto Santo, Porto Santo. Use the search box to find suitable pick up places on the island for your car. If you are looking for more things to do and experience on Porto Santo there is more information and details under each city. There are more islands, such as Madeira, Deserta Grande, Ilhéu da Port of Cruz, Cal Islet, Ilhéu de Cima, Ilhéu de Ferro, Ilhéu de São Jorge, Ilhéu Chão and Fora Island, etc. Travelling with your car on a ferry to other islands (Island Crossings) is rarely allowed. Read more in the rental terms when booking. Recommendations and tips on places, experiences, attractions, and destinations on Porto Santo you can visit during your stay. High mountains on the island are Pico de Ana Ferreira, Pico da Malhada and Pico Juliana. do you want to relax and find a beach for swimming and sunbathing? Praia Cabeço da Ponta, Praia do Zimbralinho, Praia do Penedo and Port of Frades Beach are located nearby. Get an overview of the whole of Porto Santo? Panoramic Viewpoint of Fonte da Areia, Morenos and Panoramic Viewpoint of Flores are viewpoints located on the island.
Destinations on Porto Santo
Find the best car hire and cheapest car rental in airports nearby: Cheap rental cars Porto Santo Airport and Rent a Car Cheap Madeira Funchal Airport. Find the cheapest car rental & best car hire in nearby cities: Compare Car Hire Funchal, Van Rental Câmara de Lobos, Cheapest Hire Cars São Martinho, Caniço and Machico. Cheap Convertible Car Rentals in Porto Santo. Rent a car on islands nearby: Compare Rental Cars Madeira.
Car hire companies we compare on Porto Santo, Portugal
When you are looking for a rental car on Porto Santo, autoportugal.co.uk compares, for example, these companies: Avis, Hertz, Europcar, Budget, Sixt, Thrifty, National, Enterprise, Alamo, Dollar, Keddy By Europcar, InterRent, Payless, Firefly and Flizzr.
Car Hire & Rent a Car Porto Santo Customer Reviews & Feedback