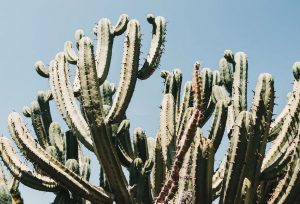 We have an easy and safe online booking of rental cars. Car hire where every cost is included, no hidden fees and free cancellations/amendments up to 24 hours before you are supposed to pick up the car. Search and choose destination, search for country, city etc. and choose from the list. Rental cars at Funchal's train stations travel centre and airports like Madeira Airport and Porto Santo Airport, FNC and ports/ferry terminals like Marina do Funchal, Porto Santo Line.
We compare large companies as well as small and find the best price for all types of cars. Compare rental cars and renting of a vehicle from several companies in the city, Funchal in Portugal. Bravacar on Caminho do Amparo 2, Atlantic on Rua da Casa Branca 102, New King on Rua Nova da Levada do Cavalo Nr 1, Funchaleasy on Estrada Monumental 456 Ed Monumental Palace Loja I, Ilharent on Rua Velha da Ajuda 9, Sixt on Estrada Monumental 137 Aandar Térreo, Auto on Rua da Casa Branca 33 Edifício Sol da Ajuda Loja R, Europcar on Estrada Monumental 175 B, Avis on Estrada Monumental 284, Baía on Estrada Monumental, 2000 on Rua Vale Dajuda Edificio Belo Sol Lj 3 Ajuda Ilha da Madeira, Madeira on Rua dos Ferreiros 161, Hertz on Estrada Monumental 274, Rodavante on Rua Nova da Quinta Deão 19, S1rent Scooter Moto Car on Rua dos Ferreiros 161, Insularcar on Rua da Casa Branca 27a Madeira, Espaço Milénio on Avenida do Infante 11, Rodavante on Estrada Monumental 187 are the companies we compare in Funchal/Portugal.
Information about the city Funchal, located in Funchal Municipality, Madeira district, Portugal. It is the county seat in the region. 1th largest city/district when it comes to inhabitants in the region and the 8th largest town/community in Portugal. Whether you are visiting the city Funchal just for one day or for a longer period, there is plenty to do. Read more further down. Câmara de Lobos (c. 32200 pop), São Martinho (c. 26500 pop) and Caniço (c. 23400 pop) are larger neighbouring communities and cities. Has about 100 800 (2015) inhabitants. Located about 280 m above sea level. Machico, São Roque, Santana, Camacha, Nossa Senhora do Monte, São Vicente, Corujeira de Dentro, São Roque, Santo António, Trapiche and Nossa Senhora do Monte are small villages, suburbs and communities nearby. Nearby bus stops and bus stations are Bus and taxi travel center in Rodoeste, Madeira Airport Bus Station and Estacao de Machico. Nearby are also car rental companies such as Eclipse on Estrada Monumental 240, Futuro on Estrada Monumental 268, Williams on Rua Serpa Pinto 43, Werent Madeira Easy on Avenida Arriaga N 75 Marina Shopping C C Infante Loja 143 124, We Rent Madeira, Madpoint on Rua do Gorgulho N 2 C Comercial Éden Mar Loja 11 S Martinho, Renting Madeira on Rua da Alegria 23b, Discount on Avenida Arriaga, Avis on Largo António Nobre 164, Five on Rua Nova do Pico de São João 12, Futuro on Avenida Sá Carneiro, Madlobos on Estrada Monumental 372, Santiago on Rua Bela São Tiago 53, Statusflamingo Madeira Island on Rua Conselheiro Doutor Manuel José Vieira 35 São Martinho, Funchalrent on Rua Vale Dajuda 11 S Ilha da Madeira, 4and2wheelsrent Scooter Moto & Hire Madeira on Rua da Alegria 23b, Express in Madeira Island on Rua do Gorgulho 14 C, Why Not on Rua Ivens 12, Wind Car Rent on Estrada Monumental 418 etc. Learn more about which companies are located in the country.
Visiting and sight-seeing in Funchal? Some suggestions and tips on, activities, places, events, attractions, destinations, experiences and museums in the city that are worth a visit during your stay. H. M. Borges – Madeira Wine, Vinhos Barbeito and Henriques & Henriques – Wines are vineyards and wine producers close by. Are you going on a golf trip and looking for golf courses? The golf courses, Palheiro Golf 5 km and Santo da Serra Golf Club 13 km, are located close to the city. to see and experience music, shows and plays at Theater Municipal Baltazar Dias.
Find the best car hire and cheapest car rental in airports nearby
Find the best car hire and cheapest car rental in airports nearby: Cheap Hire Cars Madeira Funchal Airport and Car Hire Porto Santo Airport.
Car rental companies in Funchal, Portugal
When you are looking for rental cars we compare these companies; Rent a Star, Zitauto, AirAuto, Autoclick, Turiscar, Payless, Flizzr, Auto Rent, Orbita, Angrauto, MadeiraRent, Key and Go, Centauro, Enterprise, BENErent, Europcar, 2Rent, Guerin, Hertz, Drive & Go, Hertz Dream Collection, OPORent, Alamo, InterRent, Rhodium, InsularCar, Thrifty, Dollar, Bravacar, Budget, Discovery, Micauto, National, Drive on Holidays, Drive4Less, Best Deal, Varela Rent a Car, CAEL, Autatlantis, Goldcar, Auto Turistica, Firefly, Autocunha, Turisprime, Keddy By Europcar, Rodavante, Yor Car, Sixt, Ilha Verde, Avis, 296 Rentacar, Wayzor, Yes Car Hire, Surprice and SadoRent a car, all with offices on site or in the region. You can usually find the largest selection at airports such as Madeira Cristiano Ronaldo Funchal Santa Catarina Airport and Porto Santo Airport. The large companies usually have offices adjacent to the airport.
Car Hire & Rent a Car Funchal Customer Reviews & Feedback