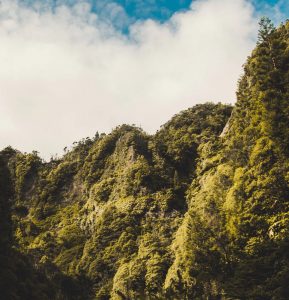 Autoportugal.co.uk lists prices from companies that are safe and quality assured so that there will not be any problems when you want to pick up your car. Airport code is IATA: PXO and ICAO: LPPS. Large and safe or small and cheap? It pays off to compare before you book. Here you can compare rental cars and vehicle rent from several companies at Porto Santo Airport in -, Portugal. Closest communities are Machico 56 km, Santana 58 km, Santa Cruz 60 km, Camacha 64 km, Caniço 65 km and Nossa Senhora do Monte 68 km.
Search for rental cars that you pick up directly at Porto Santo Airport. Our search box looks for all pick up locations nearby. Rent a car where every cost is included, no hidden fees and free cancellations/amendments up to 24 hours before you are supposed to pick up the car. Easy and safe online booking of rental cars. Rodavante on Island are the companies we compare at the airport to find the best price. Compare car hire for a day, long term, one year, a whole month, week, weekend or for as many days as you wish. Collect the car in one place and return it somewhere else, e.g. another city or country. It is possible to rent a car for one way, called the one way rental. 5 seat minivan, compact, premium, mini, luxury, estate, economy, 9 seat minivan, minibus, suv, jeep, minivan, standard, 7 seat minivan, cargo van, intermediate, convertible, moped, fullsize and automatic transmission cars are car types and models that autoportugal.co.uk can compare prices on.
About Porto Santo Airport data, information and facts. The airport is in the part Porto Santo, in the Madeira district, in Portugal. The airport is located above sea level by 341 feet/104 meters. Closest big cities and communities are Funchal 70 km (c. 100800 pop), Câmara de Lobos 75 km (c. 32200 pop), São Martinho 73 km (c. 26500 pop), Caniço 65 km (c. 23400 pop), Machico 56 km (c. 12600 pop) and São Roque 70 km (c. 9400 pop). Madeira Airport are other airports nearby. Aeroporto de Porto Santo, Porto Santo, Porto Santo Airport are alternative names. Lodging and hotels that are close to the airport are, e.g. Vila Baleira Thalassa, Pestana Colombos Premium Club, Pestana Porto Santo Beach Resort & Spa and Porto Santo Hotel & Spa Porto Santomadeira. All hotels are within 3 km from the terminals. Are you planning to, or are flying to/from, and will be using Porto Santo Airport, then you will find information about the weather, maps, airport information and contact details here. More information on, e.g. where to pick up and return your car you will find this information on the voucher. All agencies have their own offices where you pick up keys etc.
Car rental companies at Porto Santo Airport (PXO), Portugal
Avis, Hertz, Europcar, Budget, Sixt, Thrifty, National, Enterprise, Alamo, Dollar, Keddy By Europcar, InterRent, Payless, Firefly and Flizzr are the companies we compare at the airport to find the best price.
Car Hire & Rent a Car Porto Santo Airport Customer Reviews & Feedback