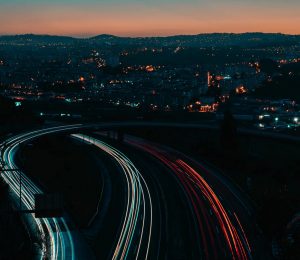 We compare large companies as well as small and find the best price for all types of cars. Compare rental cars and renting of a vehicle from several companies in the town, Odivelas in Portugal. Easy and safe online booking for rental cars. Search for a city, airport etc. and choose a pick up location. The search will look for all types of models. Rental cars are available at Odivelas's travel centre, train stations (Benfica, Sta Cruz – Damaia, Reboleira, Amadora, Sete Rios and Entrecampos) and airports like Lisbon-Portela Airport, Lisbon Cascais-Tejo Airport and Alverca Airport. Car hire where every cost is included, no hidden fees and free cancellations/amendments up to 24 hours before you pick up the car. When you are looking for rental cars we compare these companies First Rent Trade on N 27 Rua José Travassos, Moor Viagens on Estrada do Fort of Ameixoeira, Sado Rent on Rua Mártires de Timor Edifício Sadorent Figo Maduro Prior Velho, Europcar Prior Velho on Avenida Marechal Gomes da Costa 19, Cael on Rua 25 de Abril 2 Prior Velho, Portugalrent on Rua Professor Moisés Amzalak N4 A B C, Mendinhas Car on Avenida Acácias 4, Guerin Aeroporto on Aeroporto Internacional, Turisprime on Rua 1 de Maio 9 Figo Maduro Loures, Cimiana Serviços on Rua Doutor José Baptista de Sousa 19, Sado Rent on Avenida das Acácias 4 A Colinas do Cruzeiro, Drive On Holidays on 312 Rua Fernando Namora 10, Interrent Aeroporto Olivais on Rua Francisco Salgado Zenha Lote 1 2 Prior Velho, Turiscar on Rua Pedro Álvares Cabral 5, We Rent on Rua 1 de Maio 7 Prior Velho, Europcar Downtown Campo Grande on Pq Empark Avenida Marechal Craveiro Lopes S N.
Odivelas is a town in the municipality Odivelas Municipality, Lisbon district, Portugal. 8th largest city/town when it comes to inhabitants in the region and the 16th largest town/district in Portugal. Whether you are visiting the town Odivelas just for one day or for a longer period, there is plenty to do. Read more further down. Larger surrounding cities/communities are Lisbon (c. 517800 pop), Amadora (c. 178900 pop), Setúbal (c. 117100 pop) and Queluz (c. 103400 pop). Located about 50 m above sea level. With a population of 54 600 in 2015. Póvoa de Santo Adrião, Costa de Caparica, Samora Correia, Porto Salvo, Alhos Vedros, Beato António, Mafra, Pombais, Ramada, Olival do Basto, Póvoa de Santo Adrião and Porto are smaller suburbs, villages and communities nearby. Campo Grande, Colégio Militar/Luz, Amadora Este, Metro Aeroporto Lisboa, Metro Reboleira and Encarnação are subway (metro) stations nearby. Terminal Aeroporto Lisboa, Bus station and taxi station in Sete Rios and Oriente are bus stations and stops nearby. Find out more about the car hire companies in Odivelas Municipality.
Wondering what there is to see and do in Odivelas? Here are a few suggestions on activities, attractions, museums, events, destinations, places and experiences that are worth a visit during your holiday in the town. Beautiful churches or cathedrals not far away are Igreja Baptista da Ramada, Church of São Lourenço and Church of Ramada – Nossa Senhora Rainha dos Apostolos. Monastery of Odivelas ou Monastery of S. Dinis are notable cloisters or monasteries/nunneries close by. Museums and art galleries in Odivelas that could be interesting are Museum Bordalo Pinheiro, Museum Nacional do Traje, Museum Benfica – Cosme Damião, Museum Nacional do Theater and Museum of Lisboa – Palace Pimenta. Are you interested in history and archaeology? Nearby are interesting places located at Anta de Agualva, Toca dos Dinossauros, Cruzeiro de Odivelas, Moinho Quinta do Meio and Mina de Água de Linha. Ancient relics, cultural heritage, antiquities and older buildings close to Odivelas are located at Archaeological Site of Colaride, Archaeological Site of Leceia and Roman villa of Alto da Cidreira.
Interesting historical ruins and places that are worth a visit are Fort of Portela Grande, Sanatorium Albergaria, Fort of Mosqueiro, Palace of Quinta de Vila Formosa de Olivais and Fort of Serra da Aguieira. See the town's team play or practice? Close to the city, the Pista de Atletismo Municipal Professor Moniz Pereira, Campo Quinta dos Barros, Club VII, Centro Ténis Belas and Van Veggel Fields Tennis Lisbon is located. to watch and experience football, sports and concerts etc. you can visit Stadium Pina Manique, stadium of light, Stadium Universitário de Lisboa, Stadium José Gomes and Stadium Francisco Lázaro. Palace Pimenta, Palace of Correio-Mor, Palace Benagazil de Olivais, Palace of Marqueses da Fronteira and Palace of Marquês do Alegrete are magnificent and interesting buildings, villas and palaces close to the centre of Odivelas. Close to Odivelas there are castles worth seeing such as Castle of São Jorge, Castelo de (Castle) Pirescoxe and Castle of São Jorge. Close by there are interesting forts, strongholds and fortresses such as, Fort and castle of Monsanto and Fort and castle of Sacavém. Wine Ventures – Quinta da Romeira, Quinta de Sao Sebastiao and Arruda dos Vinhos are vineyards and wine producers close by.
Nearby destinations, Odivelas
Find the best car hire and cheapest car rental in airports nearby: Hire a Car Cheap Lisbon-Portela Airport, Hire Cars Cascais-Tejo Airport and Rent a Car Cheap Alverca Airport. Rent a car in cities in the region: Car Hire Lisbon, Cheapest Car Hire Amadora, Cheap Car Hire Queluz, Cacém and Algueirão.
Car rental companies in Odivelas, Portugal
We compare these companies in Odivelas or in the region, Avis, Hertz, Europcar, Budget, Sixt, Thrifty, National, Enterprise, Alamo, Dollar, Keddy By Europcar, InterRent, Payless, Firefly, Flizzr, Surprice, Goldcar, Rhodium, Hertz Dream Collection and Autoclick. You can usually find the largest selection at airports such as Lisbon Humberto Delgado Portela de Sacavém Airport, Cascais-Tejo Lisbon Tires Airport and Alverca Airbase. The large companies usually have offices adjacent to the airport.
Car Hire & Rent a Car Odivelas Customer Reviews & Feedback