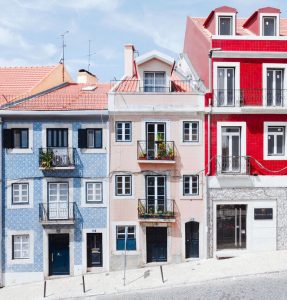 Rental cars at Cacém's train stations (Agualva-Cacém Station, Massamá-Barcarena Station, Mira Sintra-Melecas Station, Monte Abraao, Queluz – Belas and Merces), travel centre and airports like Lisbon Cascais-Tejo Airport, Lisbon-Portela Airport and Alverca Airport. We have an easy and safe booking system of rental cars online. Search and choose your destination, search for country, city etc. and choose from the list. A car hire service where every cost is included, no hidden fees and free cancellations/amendments up to 24 hours before you are supposed to pick up the car.
We compare large companies as well as small and find the best price for all types of cars. Compare rental cars and renting of a vehicle from several companies in the town, Cacém in Portugal. We compare these companies in Cacém or in Lisbon, Parcours on Zoom Business Park Edifício e Estrada de Paço de Arcos, Turiscar Mem Martins Sintra on Rua Coudel 108 Algueirão Mem Martins, Hertz Oeiras on Tagus Park Núcleo Central Loja 133 Salvo Oeiras, Turiscar São Marcos on Avenida do Brasil 5 Loja B São Marcos, Guerin on Expressglass Centro Empresarial do Pavilhão J en 249 3 Km 1 8 e Agualva, Europcar on Est de Paco Darcos 39 41.
Cacém is a town in the municipality Sintra Municipality, Lisbon district, Portugal. 4th largest city/town when it comes to inhabitants in the region and the 9th largest town/district in Portugal. The community/city is located about 123 MASL. Has about 94 000 (2015) inhabitants. Regardless of how long you are staying the town there are things to experience and do. Small villages, communities and suburbs nearby are Póvoa de Santo Adrião, Costa de Caparica, Samora Correia, Porto Salvo, Alhos Vedros, Beato António, Mafra, Agualva, São Marcos, Paiões, Massamá and Mira-Sintra. Lisbon (c. 517800 pop), Amadora (c. 178900 pop) and Setúbal (c. 117100 pop) are larger neighbouring communities and cities. Nearby bus stops and bus stations are Bus station and taxi station in Sete Rios and Terminal Aeroporto Lisboa. Metro Reboleira, Amadora Este, Colégio Militar/Luz, Campo Grande and Fomega are subway (metro) stations nearby. Find out more about the car hire companies in Sintra Municipality.
Tips and recommendations in Cacém on activities, museums, experiences, attractions, places, events and destinations you can visit during your trip. Beautiful churches or cathedrals not far away are Church of Nossa senhora de Belem, Parish Church Nossa Senhora da Conceição da Amadora and Church of Nossa Senhora da Conceição de Queluz. Centro Lúdico de Massamá, Museum of Pólvora Negra, Casa Museum Leal da Câmara, Casa da Marioneta and Núcleo Monográfico da Necrópole de Carenque are located nearby. Maybe a day at the museums and art galleries of the town? Are you interested in history and archaeology? Nearby are interesting places located at Anta de Agualva, Anta das Pedras Grandes, Fornos da Cal, Moinho Quinta do Meio, Aqueduct Aguas Livres and Toca dos Dinossauros. Roman ruins of Casais Velhos, Archaeological Site of Leceia, Roman villa of Alto da Cidreira and Archaeological Site of Colaride have interesting ancient relics, cultural heritage, antiquities and older buildings close to Cacém.
Nearby destinations, Cacém
Find the best car hire and cheapest car rental in airports nearby: Compare Rental Cars Cascais-Tejo Airport, Compare Hire Cars Lisbon-Portela Airport and Hire Cars Alverca Airport. Cheap Van Rentals in Cacém. Rent a car in cities in the region: Cheap rental cars Lisbon, Cheapest Car Hire Amadora, Cheap car rental Queluz, Algueirão and Loures.
Car rental companies in Cacém, Portugal
We compare these companies in Cacém or in the region, Avis, Hertz, Europcar, Budget, Sixt, Thrifty, National, Enterprise, Alamo, Dollar, Keddy By Europcar, InterRent, Payless, Firefly, Flizzr, Surprice, Goldcar, Rhodium, Hertz Dream Collection and Autoclick. You can usually find the largest selection at airports such as Lisbon Humberto Delgado Portela de Sacavém Airport, Cascais-Tejo Lisbon Tires Airport and Alverca Airbase. The large companies usually have offices adjacent to the airport.
Car Hire & Rent a Car Cacém Customer Reviews & Feedback