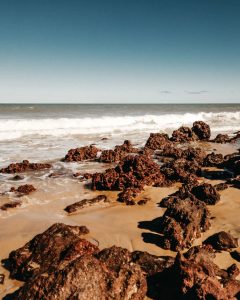 Choose between different locations of where to pick up your car. You can rent through us where the companies have their offices. Car rental with autoportugal.co.uk where every cost is included, no hidden fees and free cancellations/amendments up to 24 hours before you are supposed to pick up the car. Easy and safe online booking of a car hire. Rent a car at Costa Azul's train stations, travel centres and airports such as Sines Airport and Montijo Air Base.
No hidden fees and free cancellations/amendments up to 24 hours before you are supposed to pick up the car. Compare and find good prices from several companies in the country. Choose and compare large companies as well as small ones. Safe encrypted payment. Compares rental car prices and car hire from several companies in all destinations in the whole of Costa Azul in Portugal, and finds the best prices on rental cars. We compare for example these companies in the region: Rodavante, Enterprise, Budget, Rhodium, Orbita, SadoRent a car, InsularCar, Centauro, OPORent, Rent a Star, Surprice, Hertz, Zitauto, Discovery, Thrifty, Sixt, Yes Car Hire, Turiscar, Dollar, Europcar, Drive4Less, National, BENErent, Angrauto, CAEL, Turisprime, Autoclick, AirAuto, Hertz Dream Collection, Micauto, Autocunha, Alamo, Payless, Auto Rent, InterRent, Firefly, Drive & Go, Keddy By Europcar, MadeiraRent, Autatlantis, Best Deal, Goldcar, Auto Turistica, Ilha Verde, 296 Rentacar, Avis, Drive on Holidays, Flizzr, Varela Rent a Car, Guerin, 2Rent, Bravacar.
Information about the area/region Costa Azul is located in the country of Portugal. The area has about 788 500 inhabitants. It is an administrative part of the country of Portugal, such as state/county/region or province. Looking at the number of inhabitants Costa Azul is the -th largest region in the country. Setúbal (c. 117100 pop), Amora (c. 52600 pop), Corroios (c. 52500 pop), Barreiro (c. 51300 pop), Sesimbra (c. 41100 pop), Almada (c. 34000 pop), Arrentela (c. 30200 pop), Montijo (c. 30000 pop) and Charneca de Caparica (c. 29800 pop) are the largest communities in the area/region. Praia da Trafaria, Praia Fonte da Telha, Praia do Salto, Praia da Comenda, Playa De Comporta, Praia das Bicas, Galapinhos Beach and Praia da Torre are beaches that are close to the region if you want to relax, swim and sunbathe. Have you tasted the local wine? Vineyards in the region/area are Quinta da Fonte Santa, Casal do Tojo, ASL Tomé Sociedade Vinícola, Sivipa – Sociedade Vinícola, Bacalhôa Vinhos de Portugal, Quinta De Santo Antonio, Quinta de Alcube, Adega da Herdade, Venâncio Costa Lima Sucessores, Quinta da Bacalhoa and Malo Tojo Estates. You can read more information about Costa Azul in the different sections about the cities. Use the search box to find the pickup place you want. Are you looking for more things to do on your vacation? You will find info under the cities. Other names for this part can be Costa Azul. Costa Azul are the names of the coasts near the region/area.
Destinations in Costa Azul
Rent a car in cities in the region: -. Compare rental cars and renting of a vehicle from several companies in Costa Azul. Find the best car hire and cheapest car rental in airports nearby: Hire Cars Lisbon-Portela Airport, Cheap Hire Cars Cascais-Tejo Airport, Cheapest Car Hire Beja Airport, Sines Airport and Alverca Airport.
Car rental companies we compare in the region of Costa Azul, Portugal
When you are looking for a rental car in the region we compare, for example, these companies: Sixt, Yes Car Hire, Dollar, Turiscar, Best Deal, Rhodium, Thrifty, Alamo, OPORent, Micauto, Zitauto, Bravacar, Guerin, Drive on Holidays, Autoclick, Hertz, Hertz Dream Collection, InsularCar, Autocunha, Turisprime, Budget, 2Rent, Payless, Autatlantis, Varela Rent a Car, InterRent, SadoRent a car, Ilha Verde, Auto Rent, Surprice, Rodavante, AirAuto, 296 Rentacar, Discovery, Angrauto, Wayzor, Centauro, MadeiraRent, Flizzr, Enterprise, Drive & Go, Firefly, BENErent, Orbita, Yor Car, Avis, National, Drive4Less, Rent a Star, CAEL, Goldcar, Key and Go, Keddy By Europcar, Auto Turistica and Europcar.
Car Hire & Rent a Car Costa Azul Customer Reviews & Feedback