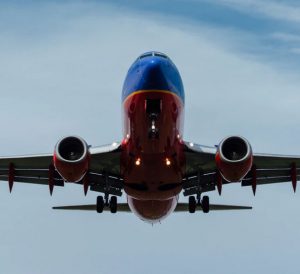 Autoportugal.co.uk lists prices from companies that are safe and quality assured so that there will not be any problems when you want to pick up your car. Airport code is IATA: BYJ and ICAO: LPBJ. Large and safe or small and cheap? It pays off to compare before you book. Here you can compare rental cars and vehicle rent from several companies at Beja Airport in Beja, Portugal. Closest communities are Beja 9 km, Vidigueira 19 km, Aljustrel 30 km, Serpa 33 km and Moura 43 km.
We can offer car hire where every cost is included, no hidden fees and free cancellations/amendments up to 24 hours before you are supposed to retrieve the car. Easy and safe online search for rental cars. Rental cars you can pick up directly at the airport, Beja Airport. Look for a location and a choose destination in the list. OPORent, Dollar, Budget, Guerin, Rent a Star, Bravacar, MadeiraRent, Keddy By Europcar, SadoRent a car, Flizzr, 296 Rentacar, National, Autoclick, Hertz, Yes Car Hire, Discovery, Auto Rent, Hertz Dream Collection, Orbita, InterRent, Thrifty, Angrauto, Payless, Rhodium, BENErent, AirAuto, Micauto, 2Rent, Rodavante, Centauro, Auto Turistica, Turiscar, Ilha Verde, Zitauto, Goldcar, Drive4Less, Alamo, Avis, Drive & Go, Surprice, Best Deal, Europcar, Firefly, Sixt, Autocunha, InsularCar, Enterprise, Varela Rent a Car, Drive on Holidays, CAEL, Turisprime, Autatlantis are the companies we compare at/in the airport/country.
About Beja Airport facts, information and data. The airport is in the municipality of Beja Municipality, in the Beja district, in Portugal. Other nearby airports are Sines Airport. Big cities nearby are Evora 54 km (c. 55600 pop), Beja 9 km (c. 34800 pop), Montemor-o-Novo 68 km (c. 12900 pop), Sines Municipality 83 km (c. 12800 pop), Vendas Novas 81 km (c. 11200 pop) and Grândola 57 km (c. 10700 pop). Aeroporto de Beja, Beja Airport are other names for this airport. The airport is situated above sea level by 636 feet/194 meters. Are you planning to, or are flying to/from, and will be using Beja Airport, then you will find information about the weather, maps, airport information and contact details here. More information on, e.g. where to pick up and return your car you will find this information on the voucher. All agencies have their own offices where you pick up keys etc. Hotels and lodging that are close to the airport are Pousada Sao Francisco, if you need somewhere to sleep on your journey there or home. They are all within 3 km. Terminal bus station and taxi station in Beja are bus stations and stops for buses nearby. If you arrive, or will continue travelling by train, closest train stations are São Matias, Represa, Beja and Santa Vitória do Ervidel. They are all within 4 km.
Nearby destinations, Beja Airport
Find the best car hire and cheapest car rental in airports nearby: Cheapest Hire Cars Sines Airport. Find the cheapest car rental & best car hire in nearby cities: Car Hire Beja, Rental Cars Vidigueira and Cheap car rental Aljustrel. Rent a car in cities in the region: Rent a Car Beja, Hire a Car Mértola and Car Rental Vidigueira.
Car rental companies at Beja Alentejo Airport (BYJ), Portugal
To find the best price, compare the following companies Avis, Hertz, Europcar, Budget and Sixt at autoportugal.co.uk in Portugal.
Car Hire & Rent a Car Beja Alentejo Airport Customer Reviews & Feedback