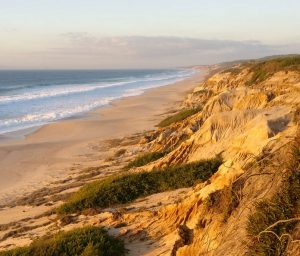 Renting a car with autoportugal.co.uk, where everything is included, no hidden fees. Easy and safe online booking of car hire. Rent a car at Alentejo's train stations, travel centres and airports such as Évora Airport. Choose between different locations of where to pick up your car. You can rent through us where the companies have their offices.
Compare rental cars and hiring a car from several companies in the area Alentejo in the country of Portugal. Easy car rental where every cost is included, no hidden fees and free cancellations and amendments up to 24 hours before you are supposed to pick up the car. We have amazing prices and compare large companies as well as small ones in all price ranges. We compare for example these companies in the region: Drive & Go, National, Enterprise, InterRent, Guerin, Best Deal, Hertz, OPORent, Autocunha, Auto Turistica, 2Rent, Drive4Less, Yes Car Hire, BENErent, Surprice, Firefly, SadoRent a car, Goldcar, Micauto, Rodavante, Sixt, Autatlantis, Avis, Alamo, Discovery, Orbita, Payless, Autoclick, Rhodium, Zitauto, Angrauto, 296 Rentacar, Turisprime, Budget, Ilha Verde, Varela Rent a Car, Auto Rent, Flizzr, CAEL, Dollar, Hertz Dream Collection, InsularCar, Thrifty, MadeiraRent, Rent a Star, Bravacar, AirAuto, Europcar, Turiscar, Drive on Holidays, Centauro, Keddy By Europcar.
Alentejo is a area/region and is located in the country of Portugal. The region has about 173 400 inhabitants and is the -th largest region when it comes to inhabitants in Portugal. The area is an administrative partition on the country of Portugal such as region/county/state or province. Alternative names can be Alentejo, Província do Alto Alentejo, Alto Alentejo. Spend a day tasting wine! Local wine producers and vineyards are, Tiago Cabaço Winery, Dona Dorinda Organic Wines, Quinta São José Peramanca, Cartuxa – Quinta de Valbom and Wines Dona Maria. You can read more information about Alentejo in the different sections about the cities. Use the search box to find the pickup place you want. Are you looking for more things to do on your vacation? You will find info under the cities. The largest communities/cities in the area/region are Evora (c. 55600 pop), Montemor-o-Novo (c. 12900 pop), Vendas Novas (c. 11200 pop), Estremoz (c. 9400 pop), Vila Viçosa (c. 8300 pop), Reguengos de Monsaraz (c. 7200 pop), Redondo (c. 5800 pop) and Borba (c. 4600 pop).
Destinations in Alentejo
Car hire in towns such as: Rent a Car Lisbon, Setúbal, Evora, Amora, Barreiro, Beja, Olivais, Castelo Branco, Alvalade and Alverca do Ribatejo. Car hire in airports nearby: Car Hire Lisbon-Portela Airport, Beja Airport and Alverca Airport.
Car rental companies we compare in the region of Alentejo, Portugal
We compare for example these companies in the region: Drive on Holidays, Goldcar, SadoRent a car, Ilha Verde, Thrifty, Europcar, Orbita, Keddy By Europcar, Yor Car, 296 Rentacar, Guerin, Bravacar, Alamo, InsularCar, Auto Rent, Best Deal, Yes Car Hire, Autoclick, BENErent, Turisprime, Hertz Dream Collection, Avis, Sixt, CAEL, Centauro, Enterprise, Rodavante, Angrauto, Drive4Less, AirAuto, Auto Turistica, Turiscar, Firefly, Budget, Micauto, Autatlantis, Hertz, Zitauto, National, Discovery, Dollar, Drive & Go, Autocunha, Surprice, MadeiraRent, Varela Rent a Car, OPORent, InterRent, Flizzr, 2Rent, Rent a Star, Payless and Rhodium.
Car Hire & Rent a Car Alentejo Customer Reviews & Feedback