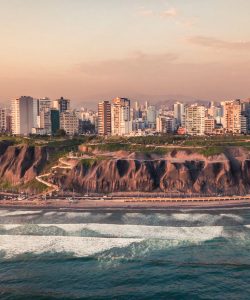 Compares rental car prices and car hire from several companies in all destinations in the whole of Costa Verde in Portugal, and finds the best prices on rental cars. No hidden fees and free cancellations/amendments up to 24 hours before you are supposed to pick up the car. Compare and find good prices from several companies in the country. Choose and compare large companies as well as small ones. Safe encrypted payment.
Renting a car with autoportugal.co.uk, where everything is included, no hidden fees. Easy and safe online booking of car hire. Rent a car at Costa Verde's train stations, travel centres and airports such as Porto Airport and Maia Airport. Choose between different locations of where to pick up your car. You can rent through us where the companies have their offices. Rhodium, Autoclick, InterRent, Sixt, Autatlantis, Payless, Discovery, Firefly, Angrauto, Rent a Star, InsularCar, Hertz Dream Collection, AirAuto, Alamo, Goldcar, Orbita, SadoRent a car, CAEL, Bravacar, Autocunha, Enterprise, Auto Turistica, Turiscar, Drive4Less, Flizzr, Avis, Europcar, 2Rent, Centauro, BENErent, Ilha Verde, Best Deal, Drive & Go, Thrifty, Auto Rent, Yes Car Hire, Micauto, National, Dollar, Guerin, Keddy By Europcar, 296 Rentacar, Surprice, MadeiraRent, Turisprime, Varela Rent a Car, Budget, Drive on Holidays, Zitauto, OPORent, Hertz, Rodavante are some of the the companies we compares in the region to find the best price.
Costa Verde is a area/region and is located in the country of Portugal. The region has about 1 781 800 inhabitants and is the -th largest region when it comes to inhabitants in Portugal. The area is an administrative partition on the country of Portugal such as region/county/state or province. The largest cities and communities in the area/region are Porto (c. 249600 pop), Vila Nova de Gaia (c. 70800 pop), Felgueiras (c. 58100 pop), Rio Tinto (c. 50000 pop), Ermesinde (c. 39400 pop), Maia (c. 36400 pop), Póvoa de Varzim (c. 29000 pop) and Senhora da Hora (c. 28900 pop). Praia Atlântica, Praia de Francemar, Praia Azul, Praia do Areal da Marinha, Praia de Matosinhos, Praia da Sãozinha, Praia de Angeiras, Praia Azul, Praia da Boucinha, Praia de Lavadores, Praia de Paimó, Praia Fluvial de Zebreiros, Praia da Estrela do Mar and Praia de Mindelo are beaches that are close to the region if you want to relax, swim and sunbathe. Alternative names can be Green Coast, Costa Verde. You can read more data and facts about Costa Verde in the different sections about the cities. Use the search box to find the pickup place you want. Are you looking for more things to do on your vacation? You will find information under the cities. Costa Verde are the coasts nearby. Chapeleiro Vinho Verde, Quinta de Linhares, J H Andresen Sucessores, Aveleda, Vitimarante, Sociedade dos Vinhos Borges, Taylor's Port and Sociedade Agrícola de Maderne are vineyards and wine producers in the region/area.
Destinations in Costa Verde
Rent a car in cities in the region: -. Find the best car hire and cheapest car rental in airports nearby: Compare Rental Cars Porto Airport, Cheap Hire Cars Viseu Airport, Hire a Car Vila Real Airport, Chaves Airport and Braga Airport.
Car rental companies we compare in the region of Costa Verde, Portugal
Thrifty, Discovery, SadoRent a car, Avis, Yor Car, Guerin, Angrauto, 2Rent, MadeiraRent, Drive & Go, Dollar, Best Deal, InterRent, National, Goldcar, Orbita, Alamo, Yes Car Hire, Bravacar, Turiscar, Autocunha, Rent a Star, Key and Go, Centauro, Varela Rent a Car, InsularCar, Enterprise, Flizzr, Turisprime, Wayzor, CAEL, Micauto, Rhodium, Keddy By Europcar, OPORent, Auto Turistica, Drive on Holidays, Sixt, Budget, Auto Rent, Firefly, Autatlantis, Ilha Verde, AirAuto, Surprice, Hertz, Hertz Dream Collection, Zitauto, Europcar, 296 Rentacar, Autoclick, Rodavante, Drive4Less, BENErent and Payless are some of the companies that we compare in the region.
Car Hire & Rent a Car Costa Verde Customer Reviews & Feedback