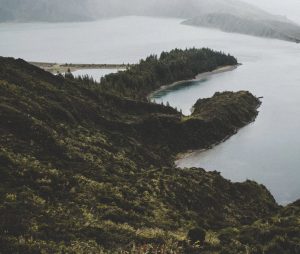 Hire a car from Auto turística Faialense, Hertz, Wayzor and Ilha Verde. You can have your hire car waiting just outside the terminal. Offices are located inside the airport.
Rental cars you can pick up directly at the airport, Horta Airport. Look for a location and choose destination in the list. We can offer car hire where every cost is included, no hidden fees and free cancellations/amendments up to 24 hours before you are supposed to pick up the car. A safe and easy online search for rental cars.
Large or small company? Even if you want a large company it could be worthwhile to compare the small one´s first. Local companies can offer very good prices in some places. At our website you can compare prices on rental cars and car hires from several companies at Horta Airport, Horta, Portugal. Find the best prices for rental cars online. Closest cities are Ribeira Grande 1 km, Horta 8 km and Madalena 17 km. Autoportugal.co.uk only lists prices from companies that are safe and quality assured so that there will not be any problems when you arrive. Airport code is IATA: HOR and ICAO: LPHR. Compare long-term rental for one day, one year, a whole month, week, weekend, or for as many days as you wish. Sixt on Hor Castelo Branco, Ilha Verde Faial Apt on Castelo Branco Hrt are the companies we compare at/in the airport/country. 5 seat minivan, estate, convertible, 7 seat minivan, 9 seat minivan, minibus, minivan, luxury, suv, jeep, moped, mini, premium, standard, economy, compact, fullsize, cargo van, intermediate and automatic transmission cars are car types and models that autoportugal.co.uk can compare prices on. Collect the car in one place and return it somewhere else, e.g. another city or country. It is possible to rent a car for one way, called the one way rental.
About Horta Airport (Faial Airport, Horta / Castelo Branco Azores Airport) facts, data and information. Azores Airlines flies from Lisbon. SATA Air Açores flies from Corvo, Flores, Ponta Delgada and Terceira. It is located along the southern coast of the island about 9 km from the capital Horta. It has a three-story terminal building. The terminal has departures/arrivals on the runway-level, checkin on the street-level and first-floor cafe/lounge. There is an exterior observation deck, with view of the runway, control tower and the island of Pico. The airport offers free and unlimited WiFi. There are two bars, a VIP room, souvenir shops and an ATM. The airport which is in the municipality of Horta Municipality, in the Azores district, in Portugal. Other names can be Horta Airport, Horta / Castelo Branco Azores Airport, Aeroporto da Horta, Aeroporto Internacional da Horta, Faial Airport. The airport is located above sea level by 118 feet/36 meters. Closest big cities and communities are Horta 8 km (c. 6600 pop), Madalena 17 km (c. 6100 pop) and Ribeira Grande 1 km (c. 5200 pop). Other airports nearby are Pico Airport, São Jorge Airport and Graciosa Airport. More information on where you pick up or return your rental car can be found on your order/ voucher information after you made your reservation. All companies have their own offices where you pick up keys etc. Are you planning to, or are you flying to/from, and will be using Horta Airport on your holiday or trip? Here you can find information, maps, weather, contact information and airport information. Lodging and hotels that are close to the airport are, e.g. Hotel Horta, Quinta Meia Eira, Quinta das Buganvillas, Quinta das Buganvílias and Faial Resort. All hotels are within 3 km from the terminals.
Taxis can be found outside the terminal and connects the airport to the rest of the island. There are two parking options. P1 is intended for short-term parking; P2 is intended for medium- or long-stay parking.
Car rental companies at Horta Faial Airport (HOR), Portugal
Avis, Hertz, Europcar, Budget, Sixt, Thrifty, National, Enterprise, Alamo, Dollar, Keddy By Europcar, InterRent, Payless, Firefly and Flizzr are the companies we compare at the airport to find the best price.
Car Hire & Rent a Car Horta Faial Airport Customer Reviews & Feedback