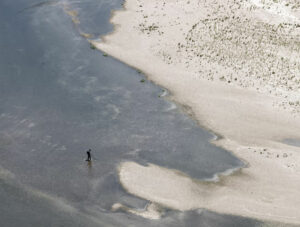 Compare rental cars and renting of a vehicle from several companies in the city, Santarém in Portugal. We compare large companies as well as small and find the best price for all types of cars.
Easy and safe online booking for rental cars. Search for a city, airport etc. and choose a pick up location. The search will look for all types of models. Rental cars are available at Santarém's travel centre, train stations (Santarem, Vale de Figueira, Sant'Ana-Cartaxo and Setil) and airports like Alverca Airport, Lisbon-Portela Airport, Monte Real Air Base and Lisbon Cascais-Tejo Airport. Car hire where every cost is included, no hidden fees and free cancellations/amendments up to 24 hours before you pick up the car. Litocar Hyundai on Rua Doutor Hilário Barreiro Nunes Lote 24 Zona Industrial Várzea, Guerin on Expressglass Rua do Matadouro Regional Lt 22 A, Litocar Honda on Rua Doutor Hilário Barreiro Nunes Lote 24 Zona Industrial Várzea, Avis on Avenida Duarte Pacheco Pereira 2, Turiscar on Rua Professor Manuel Bernardo das Neves 4, Europcar on Rua Serpa Pinto 113 are the companies we compare in the city and in Santarém to find the best price.
About the city Santarém, located in the Santarém Municipality part, Santarém district, Portugal. It is the county seat in the region. 2th largest town/city when it comes to inhabitants in the region and the 52th largest town/district in Portugal. Read more about what the city has to offer when it comes to experiences and which companies are located in Portugal and Santarém Municipality. The city is located about 107 meters above sea level. Small villages, communities and suburbs nearby are Samora Correia, Abrantes, Ourém, Rio Maior, Fátima, Almeirim, Alfange, Ribeira de Santarém, Vale de Estacas, Tapada and Mouchão d'Alfange. The town has about 29 400 (2015) inhabitants. Larger neighbouring cities/communities are Loures (c. 66200 pop), Monsanto (c. 50000 pop) and Leiria (c. 45100 pop). We also give tips on which companies offer rental cars in Santarém Municipality.
Tips and suggestions on places, events, activities, museums, attractions, experiences and tips on destinations you can visit during your stay in Santarém, can be found here. Statue of Sá da Bandeira, Monument Salgueiro Maia and Santa Iria are exciting statues and monuments of famous people and events. Beautiful vast open spaces or squares close by are Praça do Município, Largo Pedro Álvares Cabral, Largo do Alcáçova and Praça Visconde Serra do Pilar. Church of Graça ou de Santo Agostinho, Church of Nossa Senhora da Piedade, Church of Nossa Senhora da Conceição do Colégio dos Jesuítas and Church of São Nicolau are notable churches or cathedrals close by. Experience local culture at an amphitheatre, Praça de Touros Monumental Celestino Graça, they are located close to the town centre.
Nearby destinations, Santarém
Find the best car hire and cheapest car rental in airports nearby: Car Hire Alverca Airport, Cheap Hire Cars Lisbon-Portela Airport, Hire a Car Cheap Monte Real Air Base, Cascais-Tejo Airport and Coimbra Airport. Compare the number of days you want, whether that be a week, weekend, rent for a day, a year, a whole month or a long-term rental in Santarém. Rent a car in cities in the region: Hire a Car Entroncamento, Cheapest Hire Cars Tomar, Van Rental Torres Novas, Abrantes and Chamusca.
Car rental companies in Santarém, Portugal
When you are looking for rental cars we compare these companies Avis, Hertz, Europcar, Budget, Sixt, Thrifty, National, Enterprise and Alamo. You can usually find the largest selection at airports such as Alverca Airbase, Lisbon Humberto Delgado Portela de Sacavém Airport, Monte Real Airport and Cascais-Tejo Lisbon Tires Airport. The large companies usually have offices adjacent to the airport.
Car Hire & Rent a Car Santarém Customer Reviews & Feedback